News
Riding the winds and breaking the waves, Metajoy's got a promising future.
June 16, 2021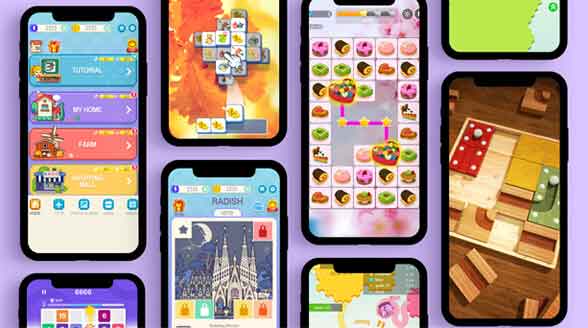 Founded in 2018, Metajoy takes big data operations and artificial intelligence as the core and serves a wide range of entertainment industries. Focusing on mobile game developing, Metajoy owns independent intellectual property rights and a series of established products and excels in both publishing and overseas operation.
Our first project-- Stick Hero is developed by cooperating with one of the world's top game publishers-- Ubisoft, which has ranked Top 1 on Apple Store and Google Play Store in over 200 countries and regions after launching. The total downloads have exceeded 100,000,000 times. Another product -- Puzzledom once reached TOP 6 in Apple Top Free Games chart. The self-developed game'Drag n Merge' was also listed in top positions on Google Play and Apple Store, accumulating over 100 million players.
The core founding team members are from Symantec, Microsoft and other major IT companies both domestic and overseas. Our team has accumulated profound and abundant technologies and products thus we get quite famous among peers. Metajoy is a global strategic partner for Google, Facebook, Apple and Ubisoft and has a strong presence in the emerging mobile game industry. At present, Metajoy is in rapid development. We plan to train and introduce more talents to bring more excellent products to the global users.
Metajoy is a platform to display the ability and a place where dreams come true. Every member is our wealth, every inch of our achievement is the condense of collective intelligence and effort. Dedication, enterprising and the pursuit of excellence are the spirit we believe. We are willing to work as a team, take the responsibility and share the outcomes altogether on the basis of mutual trust and mutual understanding.